People want a vehicle that's safe for everyone inside. Enter the five star safety rated Ford Escape. In crash and rollover tests, it outperforms competitors. On the road, it softens any impact – from potholes to the worst collisions. To illustrate this, we created an Escape from a giant airbag.
Featured on Behance.

 More than 5000 views, 780 like.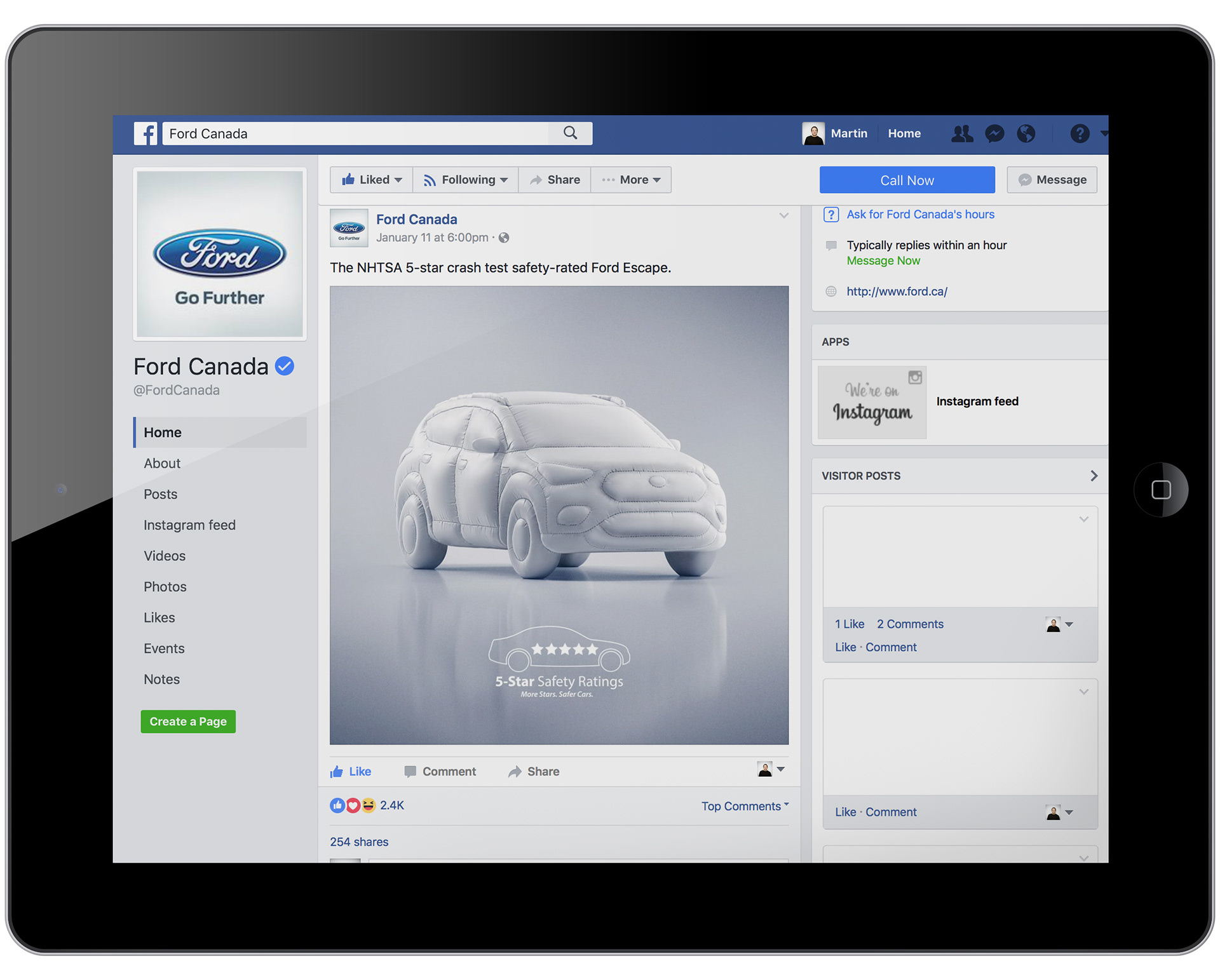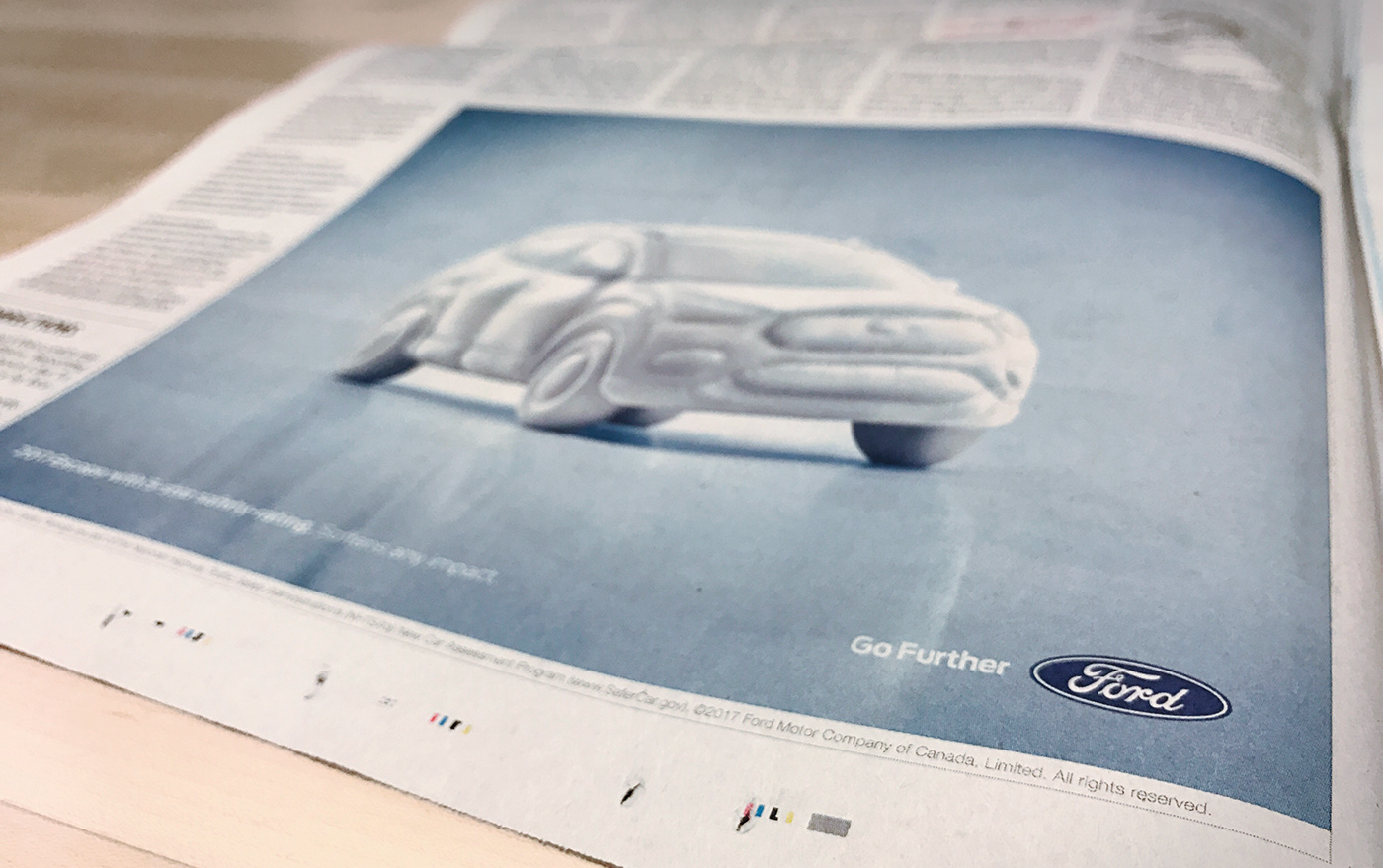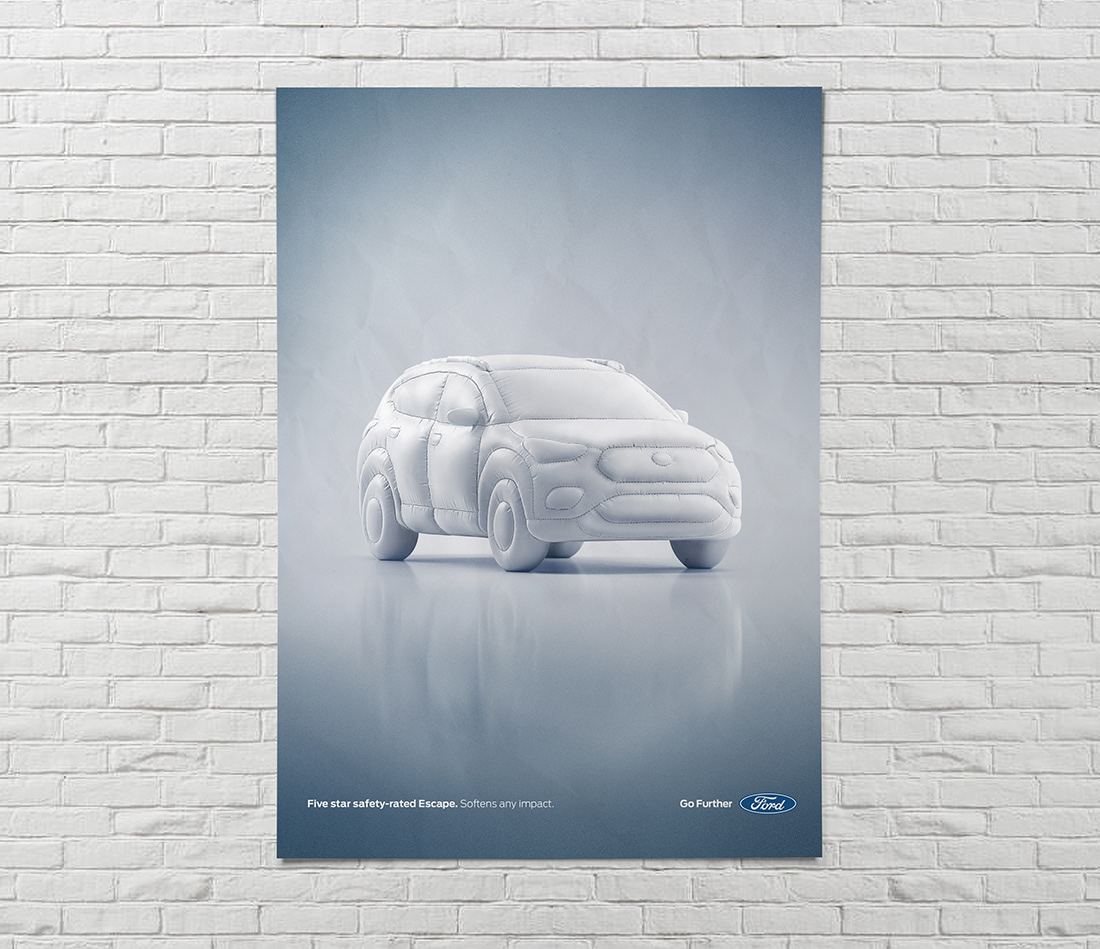 Executive Creative Director:

 Serge Pennings
Creative Director: 

Martin Dessureaux
Art Director:

Jeremy Richard, Martin Dessureaux, Dosh Osholowu
Copywriter:

Jeremy Richard
Digital Artist

: Pierre Bourjo (Fuze Reps)